Bituminous Waterproofing Membranes
Bitumen based waterproofing membrane is produced with a mixture obtained by modifying high quality bitumen with plastomeric and elastomeric polymer additives. As the endurance of bitumen against low and high temperatures is increased by means of modification with polymeric additives, it can be conveniently applied in hot or cold ambiances. The modified bitumen is engrained in glass tissue or polyester felt and laminated on both-sides via polyethylene film, polyethylene film – aluminum folio, polyethylene film mineral stone.
Generally speaking, bitumen based waterproofing membranes are used for waterproofing of undergroundconcrete surfaces, supporting walls, terraces, concrete roofs, wet floors, highway viaducts. Torch or hot asphalt can be utilized in the applications of the membrane.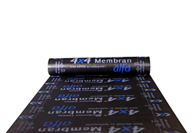 Alfa Series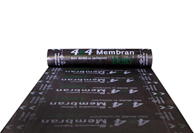 Beta Series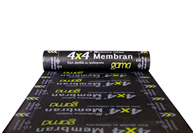 Gama Series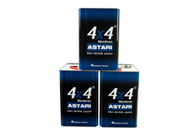 4x4 Membrane Lining