Dimpled Sheet
It is a diagonal blistered protection plate produced from high density polyethylene which protects applied water insulation against damages during filling.
4x4 DRAIN is placed with its blistered face looking to wall to provide a safe separation of foundation wall from moisture soil. Plate works as a shield during filling to protect against mechanical affects.
Loads on insulation materials are partially absorbed with the shield function of blisters.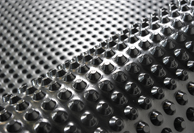 Drain 400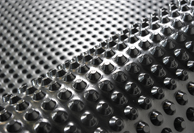 Drain 500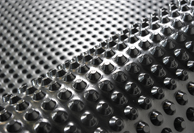 Drain 600